Machine Used:
Baby Cricut
Cartridge(s) used:
George and Basic Shapes
Description:
This cut file contains 4 mats. These are the Card Blank itself, the Butterfly to be placed over the relevant section on the card blank, the words to place over the shadow version on the card blank and finally the main butterfly body.
Picture(s):
This card was made by MichelleWinegardner using this cut file. It is fabulous.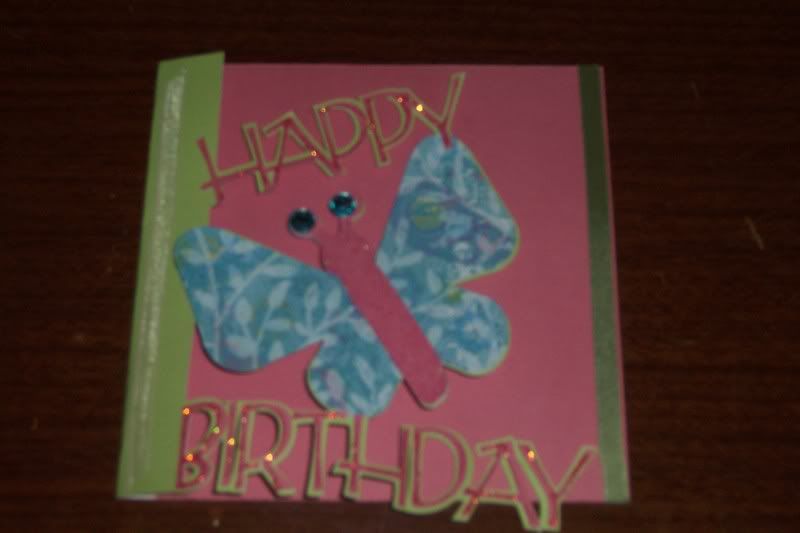 Download cut file:
Happy Birthday Butterfly Card all in George
Link to Message Board topic:
Happy Birthday Butterfly Card all in George